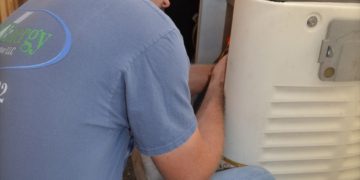 At Wired Energy, our professional team can assist you with your commercial electrical needs. Whether it is a new addition, or repairs for an …
Read more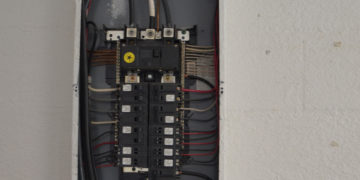 Your electrical system is one of the most important parts of your home, and it is also one that you shouldn't risk repairing on your own. It …
Read more
Living with an outdated FPE electrical panel?
Find out why you should get yours replaced immediately.
More news
2 Mar 2017
Always Hire A Licensed Electrical Contractor
It is very important that you never attempt to perform electrical work in your home or business by yourself. Electricians go through rigorous training and continuing education to make sure electrical work is done safely and accurately. Electrical work performed improperly can cause severe harm to both life and property. Injuries caused by electrical accidents are too dangerous to make it worth the risk. There is also the risk of the repair not being up to code when you perform electrical work on your own. This could potentially be a huge problem down the road because faulty electrical wiring is the number one cause of house fires in the country. Be sure to hire a local, licensed and insured, electrician and keep the safety of you…
9 Jul 2016
Our Electrical Team And Services
Wired Energy Electrical Contractor LLC is a family owned and operated business. With over a decade of experience, we are dedicated to taking care of all your residential or commercial electrical needs. We are committed to compliance, safety, and perfection and will do what it takes to make each of these a statement of who we are. There is not an electrical need that is too big or too small. We are confident that our customers will find complete satisfaction with our company each and every time as our #1 business goal is to make all of our customers glad they chose Wired Energy. If you are in need of residential or commercial electrical services then please call today for a free estimate…
9 Nov 2015
Five Things To Renovate When Purchasing A Used Home
Home renovations, especially those involving plentiful of demolition can be a very dusty affair. This nasty dust can easily free flow through the air and into your house to form a thick film on your entire furniture, possessions and the floor. To save yourself from arising potential health issues and hassles of cleaning, try the followings tips: The quickest and the easiest step to take are to keep all doors and windows closed especially while the work is being undertaken. The rooms which do not require access during construction should be locked away. This would mitigate the spread of dust and debris in a big way. Another effective tip to control construction dust is to hang plastic drop cloths known as zipwalls around the area of renovation.…
Ben came out to fix a burnt outlet and check several other outlets in the house causing my husband and I some concern. He was great! Fixed everything, very professional and polite. Answered all of our questions. Very affordable. We will hire them again for any future electrical needs. Thank you.
Very good service and very professional, will recommend Ben to my friends.
We received a prompt reply and estimate. Ben replaced our aging breaker panel and added a transfer panel for our emergency generator. He did an excellent job at a fair price. I will definitely call him if I need electrical work done in the future.
Ben was very professional and polite. Was here on time and finished the job quickly.
Ben is professional, knows what he's doing and a pleasure to deal with.
Ben is a professional who is a pleasure to work with. He has performed from start to finish multiple projects in a very efficient and effective manner. He arrives on time, is knowledgeable and competent, offers current and future advice as well as being fun to talk to. The pricing is very honest and attractive and the overall value is unmatched. I will gladly recommend him to anyone and everyone who needs electrical work done regardless of the size or complexity of the project.
If it were possible to rate Wired Energy 6 stars, it would be my pleasure to do so. Ben was prompt , professional, and very competent. I will recommend him to many.
Ben responded to my Home Advisor request within minutes and arrived within 30 minutes. He had FPL here immediately to fix the neutral line at the pole on the street… all on a Sunday! He returned later in the day to check the appliances that were affected by the power surge. I will use him for my next electrical problem.
Stayed in touch regarding estimates and planning stages. Arrived on time and even did an extra job for me on the spot.
Called within five minutes, prompt, got the job done early.
So often in Florida we hear horror stories about the contractors and their work. Not these guys!! Ben and his team are hard workers that keep you informed along the way and do work above and beyond expectations. I have recently had them complete a full house rewire and switch to underground electric. Ben quoted it fairly and has been a joy to work with. I would highly recommended this company.